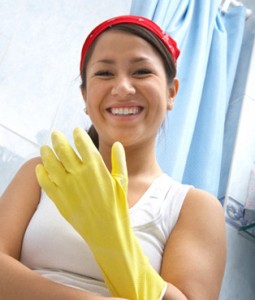 DomesticCleanLondon provides professional deep cleaning services in London for your home and office. Book a service with us and get the professional cleaning your house deserve.
Our deep cleaning services are one of a kind and there are many reasons that will make you believe us. But before we expose everything we have to say here, let us make a brief addition to our services in the area of deep cleaning.
First of all, it is crucial for every single one of our clients to know that we have been in this business for more than 10 years and we have been able to serve different customers as well as various homes. The good news is so far we don't have a single customer who is not satisfied and due to this reason we would like to let you know that we are the type of agency that will never let you down.
If you are looking for deep cleaning services in the region of London, then there is only one thing that you can do – just give us a call. Upon reaching our office assistants on the phone, they will be more than happy to assist you and give you detailed information regarding our services.
We offer several packages depending on your needs and budget so you can be more than sure that we will accomplish everything you want. Below you will find some of the services included in our base package which is the cheapest, and, nonetheless, it has everything you can require from deep cleaning procedures.
Here is what we offer:
Vacuuming carpets and treating them with special detergents
Deep cleaning of kitchen and bathroom area because those are the dirtiest places in a house
We use only modern top-shelf materials and equipment
We can apply deodorizer, if required
Cleaning of household appliances
Degreasing and disinfecting the bathroom
Of course, those are not all of our services in the area of deep cleaning, but for any additional information feel free to give us a call and ask as many questions as you need in order to get the information you require. Our deep cleaning is the best in the area and you can be sure of that.