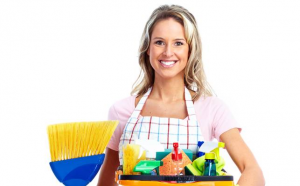 We have a team of professional cleaners in London that are eager to take upon any cleaning job. House Cleaning is waht we do best.
Cleaning is an important activity for a lot of families and business. However, it is often neglected and it does not get special attention which may lead to problems especially for people with allergies. Nevertheless, there is a simple and efficient solution to all of this and it is hiring a special cleaning company, like ours, which will make sure to do its best to deliver the best possible service at the most affordable price on the market.
This will not only help you keep your office or house clean but also it will guarantee that the place that you inhabit is safe and clean and you will save your time required for cleaning and maintaining the property.
Our professional team will first and foremost evaluate the level of difficulty of cleaning of the area in question, make sure they explain to you the frequency needed to maintain the required level of cleanliness and make sure they clean the place and ask you for your feedback on the service. Here, we should mention that most people arrange weekly or monthly cleaning after they have considered the presented conditions from our experts.
We provide different cleaning services based on your preferences and your needs. We offer one-off cleaning, after-builders cleaning, deep-cleaning and even separate services which only include for example upholstery or carpets and you can combine them in a different way in a bundle which will be your personalized service made by our professionals.
As you probably can understand the level of service that we provide is hardly achieved by a regular homeowner because it requires machines, cleaning products and special cleaning training which is not accessible for most people. However, we have established our company in order to service as much people as possible and make it at the most affordable price for the quality of service. Because of the range of household that we cover we are able to offer a really great price for our level of servicing.
Now we will take some of your time to get you acquainted with some of the services listed above. One-off cleaning is proper mostly for spaces which have not been used for long time and now you want them again to be usable. After-builders cleaning is order after the room or office in question has been through some reconstruction and there is some residue left.
For more information you can get in contact with our assistants or make sure you check our website. Do not be afraid to ask us your questions.