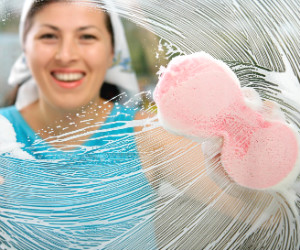 DomesticCleanLondon provides several house cleaning services in London, including regular and one off cleaning. Book a service with us and get the professional cleaning your house deserve.
If you have ever considered hiring a house cleaning agent you have come to the right place. Our company offers both comprehensive and rudimentary cleaning services for any kinds of establishments – offices, houses, apartments or any other. We dare strive for the position of the best cleaning company around because we trust in our clients' satisfaction being the best way to claim any statement among the business. Thus we could say – we ensure only the best of results by our cleaning services.
So let us, for a little while, take a look at what services are at hand?
As mentioned before – we cover any tasks from the most rudimentary tasks- such as doing the dishes, doing the laundry and such to a bit more serious tasks – like cleaning the walls or floors by vacuum or steam cleaning, depending on the materials of the surfaces.
There is also more specific options such as "Deep Cleaning" or "After Builders Cleaning" services that could take a huge amount of weight off your shoulders. "Deep Cleaning", for example, stands to take care of every little detail of your property. All your furniture and such will be moved out so that the rooms are stripped down in order for our employees to leave no stain left behind.
This service is quite popular amongst tenants. If you are leaving a house or apartment where you have been living on rent it is quite the standard procedure for the landlord to come along and check the condition of the home. And what better way to leave a good impression than presenting a shining, spotless place? Another popular option for homeowners and tenants is the "Upholstery Cleaning". Our company is one of the few that can actually restore your furniture's original condition.
Because of our preference to converse with our clients and show an open interest to their concern we have grown quickly and we have been expanding ever since. Our house cleaning services come in professionally made packages or custom bundles of handpicked by the customer services so that best results and satisfaction for both sides is at hand.
We offer flexible working schedules and affordable services to any budget or "social status". Our workers are fully equipped with both the needed materials and knowledge so you needn't worry about a thing.