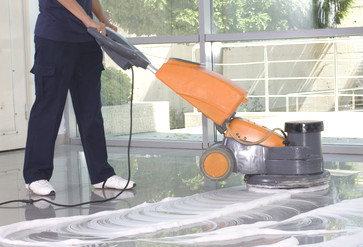 DomesticCleanLondon provides reliable office cleaning services in London. The office cleaners are experienced professionals.
Office cleaning could be considered both a mundane and tedious task and one of the main causes for back pains, cramps and etc.; or a sort of "meditation", if you will, that relieves you of the pressure of working for someone, by simply doing chore by chore, one at a time. But still for most people that could be a bore that eats up quite a lot of time that might be as well spent on doing things like reading, spending time with family, or simply put – satisfying your hobbies.
And that is what we are here to offer by lifting the weight of domestic chores from your shoulders. We as a company have been in the lines of service of office cleaning for quite a while now and have developed a name for ourselves, and alongside that quite the lot of experience. Let it be noted that once you develop a good reputation in any kinds of business comes the heavier task of keeping your acclaimed position for as long as you can.
So that has not made is in any way more careless towards our job- exactly the opposite actually. We have developed certain branches of our company especially following the new products and trends on the market so that we might offer our clients only the best contemporary solutions to any problem or concern.
Our office cleaning staff is compiled by hand-picked highly trained professionals who take both pride and joy from their work. As suggested before – we equip our cleaning agents with only the best of products and materials so you needn't worry about that. We pick out exclusively the best products in order that our clients health is ensured and also is the safety of the environment, for we take great care for the eco-system as well.
Any details about our office cleaning services can and will be cleared out if you decide to give our customer service lines a call and our customer service staff would be more than happy to acquaint you with any specifics you might be interested in. Our services come in packages or custom made bundles – which include mopping floors, washing the walls, dusting shelves and wardrobes, doing laundry and dishes; and many more, from the most of rudimentary to the most of comprehensive tasks.
We also offer such services as regullar cleaning, professioanl cleaning and carpet cleaning.